C3 Complex® Book
C3 Complex® Book
Our Latest Book on Curcumin is a Comprehensive Review of its Enormous Clinical Power
We feel privileged being pioneers in bringing in the plentiful and beneficial health-promoting benefits of Curcuma longa (commonly known as 'turmeric')―the golden spice originating from the Indian subcontinent, in the form of Curcumin C3 Complex®, a highly-celebrated phytoextract in the nutraceutical and dietary supplement marketplace today.
Not just that. We have always strived to inform, educate and create awareness to our loyal customers about true quality of this nature – made wonder molecule and its powerful inherent multi – therapeutic properties. And through the book titled —"Curry Powder to Clinical Significance" once again we want to share the knowledge about ever-evolving, enormous clinical power of this nature-derived pharma cocrystal called Curcumin C3 Complex® with all our beloved customers and health enthusiasts.
This book, we believe, is "the most-awaited testimony" of curcumin, in turn curcuminoids, as it is a compilation of most credible set of curcumin data, which includes more than 80 research papers, including 45+ clinical studies on Curcumin C3 Complex® published in peer-reviewed journals and still counting…!
We also firmly believe that this book would help people from different quarters, viz. researchers, formulators and consumers in making the correct choice, and thrust aside unsubstantiated so-called bioavailable curcumin and/or synthetic versions, and experience natural health benefits of this wonderful "Bioprotectant."
Have a happy and healthy reading…!
Book your copy at www.Amazon.com today…!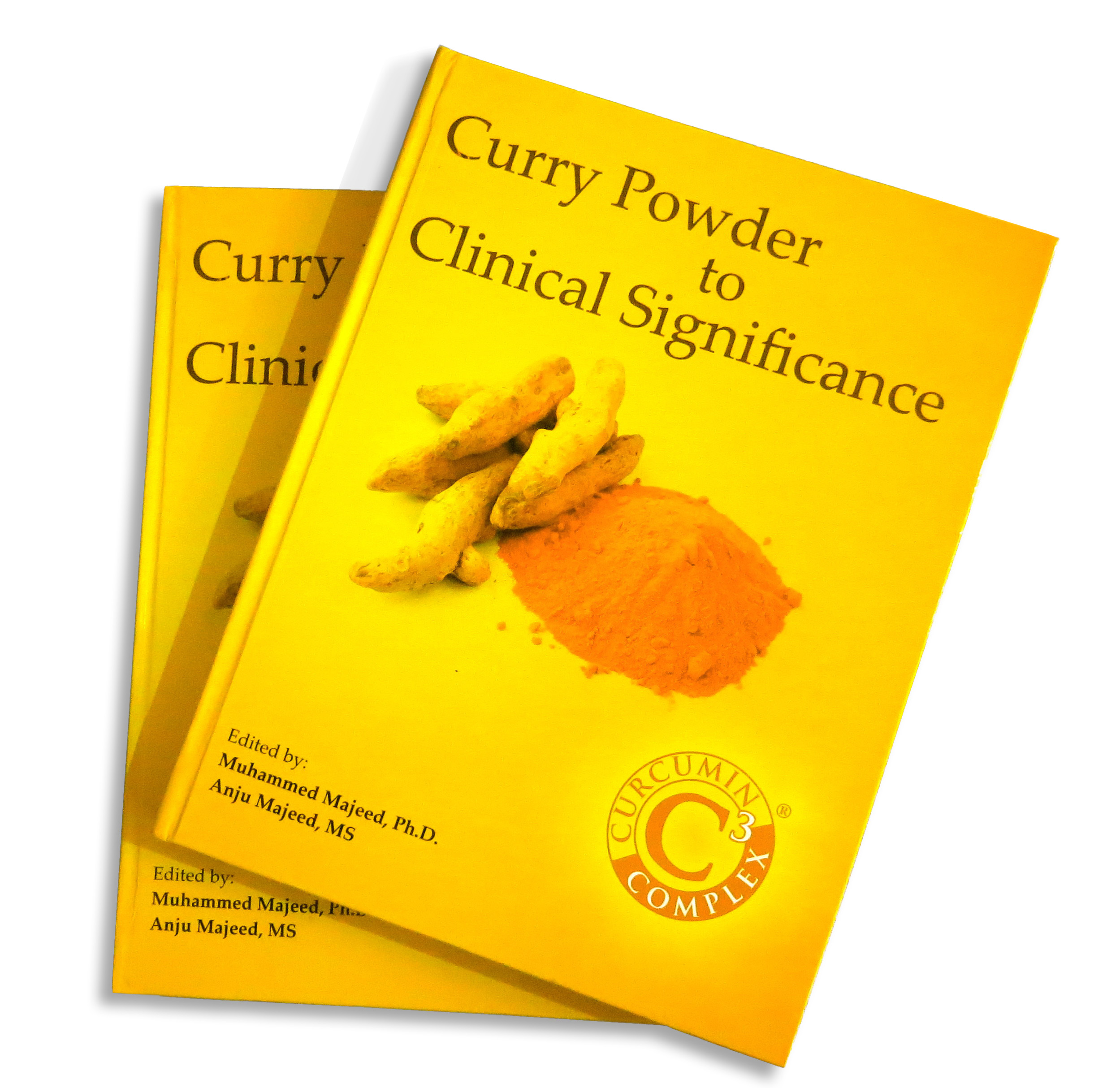 About Author
Muhammed Majeed, Ph.D.
Dr. Muhammed Majeed holds a doctorate (1986) in Industrial Pharmacy from St. John's University, New York. He has over 15 years of pharmaceutical research experience in the United States with leading companies such as Pfizer Inc., Carter-Wallace and Paco Research.
Subsequent to the formation of his company, Sabinsa Corporation in 1988, he has pursued his interest in phytochemistry and pharmaceutical sciences. He has led a team of scientists, both in India & USA, and obtained 115 US and International patents so far. He is aggressively pursuing his interest in natural products and continues to develop new products for the US and International markets.