America's Finest, Inc.
About Dr. Majeed
---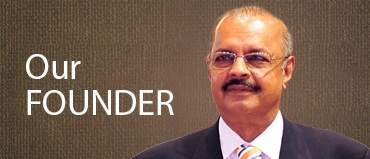 Dr. Muhammed Majeed was born and raised in Kerala, India. He has over 45+ years of experience in the Pharmaceutical, Biotechnology, Molecular biology, Nutritional and Cosmetic industries.
Scientific Team
---
Our research teams in India and U.S.A combine our traditional knowledge of Ayurveda with the latest scientific and technological advancements. It takes many years and an investment of millions of dollars to test thousands of compounds in our search for innovative natural solutions for unmet health, wellness & beauty needs.
Muhammed Majeed, Ph.D., Founder
N. Kalyanam, Ph.D., President
S. Natarajan, Ph.D., Advisor/Sr. Vice President
Hari Ramachandran, Ph.D., Manager
Product Category
---
India's Nutraceutical Industry: Past & Future—Podcast
---
The 'father of the Indian nutraceuticals industry' tackles science, efficacy and more.
Ayurveda, the science of life, connects body, mind and spirit; the botanical ingredients that form its foundation are now fuelling innovation across the global nutraceutical industry. Dr. Muhammed Majeed, founder of Sabinsa, was recently recognized with an award from the Associated Chambers of Commerce and Industry of India as the 'Father of Indian Nutraceuticals Industry' and late last year received the Zandu International Oration award from the Indian Association for the study of Traditional Asian Medicine for 'excellence in the field of biology and research on Ayurvedic products.'